Welcome to the TerraCraft Wikia
Hey! Welcome to the TerraCraft wiki! Here you can post server features, towns, nations, anything that can be found on the server can be there! Post everything you see! A great wiki requires great community!
Wiki News
Hey! I'm happy to announce that DONREPANOCHA has joined the staff team of our wiki and has been granted Administrator, Rollback, and Moderator rights. Administrator means he can basically everything, Rollback means he can easily revert changes made by other users on pages and Moderator that he can delete, lock and edit other people's threads and posts on the forum. Welcome to the team!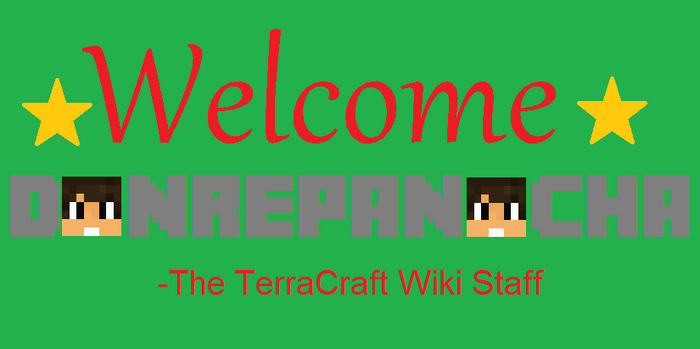 Describe your topic
Write a description about your topic. Let your readers know what your topic is about and add some general information about it.
Latest activity
Photos and videos are a great way to add visuals to your wiki. Find videos about your topic by exploring Wikia's Video Library.